"Cudi of the Wishes" (Cûdîyê Miradan) handelt vom natürlichen Fluss der vier Jahreszeiten in Cudi und den Folgen der Konflikte, die diesen Fluss stören, indem er sich auf ein Gefühl aus Kindheitserinnerungen und Bildern stützt. Es ist ein Versuch, den Namen des Berges – Heimat einer Vielzahl von Blumen, Ziegen und Honigbienen – der als Wunscherfüller gilt – aus dieser Geographie heraus zu rekonstruieren, im Gegensatz zu dem, was Außenstehende seit Jahrzehnten versuchen .
Cûdîyê Miradan, bi hîs û hêmayên bîranîneke zarokatiyê ya derbarê Cudîyê dest bi kar dike, herikîna sirûştî ya çar demsalan li Cûdîyê û encamên pevçûnên ku destlêwerdana wê herikînê dikin di heman de dinirxîne. Çiyayek ku wargehê çendîn cure kulîlkan, bizinan û mêşên kovî ye û wisa tê hêvîkirin ku xwestekan bi cih tîne lê bi dehan salan e bi zimanê yên din navê wê hatiye sazkirin, fîlm hewl dide ku vê carê ji nav wê erdnîgariyê, bi dengê sirûştê navê wê saz bike.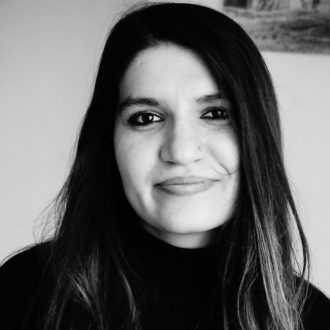 Semiha Yildiz wurde 1994 in Şırnak geboren. Sie absolvierte ihr Studium an der Inönü University an der Fakultät für Computer Education und Instructional Technologies. Seit 2016 ist sie als Animatorin tätig. Sie arbeitete als Animatorin für Zarok TV und Erkam Animation. Derzeit arbeitet sie für Botan International als Social Media Content Developer und Publicity Specialist.
Di 1994'an de li Şirnexê ji dayîk bû. Ji Beşa Mamostetiya Kompîtir û Teknolojiyên Hîndariyê ya Zaningeha İnönü mezûn bû. Ji 2016'an û vir ve bala wê li ser anîmasyonê ye û karên bi vî rengî dike. Di Zarok TV û Erkam Animation de wek anîmator xebitî. Di Botan International de karên hilberîna naverokê ya medyaya civakî û danasînê dimeşîne.