Das Nomadentum ist die älteste sozioökonomische Aktivität der Welt, die auf der Beziehung zwischen Menschen, Tier und Natur basiert. In den östlichen und südöstlichen Regionen der Türkei führen die Gemeinden und Stämme den nomadischen Lebensstil fort, ohne an den Boden gebunden zu sein. Der Film versucht, diese historische und natürliche Umgebung von Karacadağ, Göbeklitepe, die eine Geschichte von 12.000 Jahren hat, zu präsentieren und das Leben der Koçer-Nomaden zu beobachten.
Koçerî di cîhanê de çalakiya civakî-aborî ya herî kevn e, li ser bingeha têkiliya di navbera hêza mirov, jiyana heywan û xwezayê de ye. Li herêmên rojhilat û başûrrojhilatê Tirkiye de ye, têkilîyên civak û qebîle bi axê ve hatiye girêdan û jiyana koçeran didomînin. Fîlm hewl dide ku xwezayê vê dîrokî û xwezayê kocera ya jiyanê li Göbeklitepe nîşan bide, ye ku xwedî dîrokek ji 12 hezar salî ye, li jiyana koçerên Koçer temaşe û lêkolîn dike.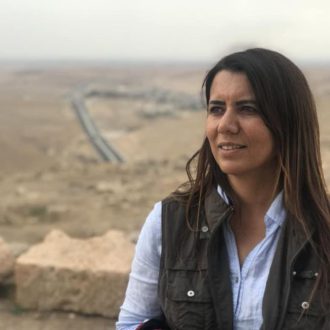 Gül Ertunan Karaaslan wurde in Malatya geboren und begann als Künstlerin zunächst mit Ölmalerei, dann als Fotografin zu arbeiten. Sie produziert Dokumentarfotografien und arbeitet als freie Journalistin und Fotografin. Ihre erste Ausstellung The Voice of the Zili realisierte sie mit dem Fotografen Sedat Kıran in Urfa. Die Ausstellung "Children Brides and Women", stieß auf großes Interesse. Die Ausstellung wurde in einem Tulpengarten im Dorf Otlu in Karacadağ eröffnet.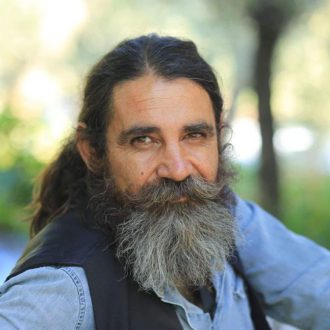 Sedat Kiran, wurde geboren 1976 in Siverek, Sanliurfa. Unter dem Namen des Siverek Natural Flower Producers Association führte er soziale und kulturelle Projekte zum Schutz von Pflanzen durch. In Zusammenarbeit mit der Fotokünstlerin Gül Ertunan Karaaslan eröffnete er eine Fotoausstellung unter dem Namen "Zılgıtın Sesi".
Gul Ertunan Karaaslan Li Meletî ji dayik bûye pêşî bi boyaxa rûn tabloyan xêz dike duvre dest bi wênegiriye dike. Ew wêneyên belgeyî çêdike û weke rojnamevan û wênekêşek serbixwe dixebite. Pêşangeha xwe ya yekem ''Dengê Zîlî '' bi wênegir Sedat Kıran re li Rihayê nîşan dike. Pêşangeha "Zarok Bûk û Jin" rastî eleqeyek mezin tê. Pêşengeh li baxçeyê laleyên gundê Otlu ya Karacadagê hatiye nîşan kirin.

Sedat KIRAN, sala 1976an de li Siwêregê/Riha(Urfa) ji dayik bû. Xwendina xwe ya seretayî û navîn li Siwêregê qedand. Di bin navê 'Komeleya Hilberînerên Kulîlkên Xwezayî ya Siverek' de wî projeyên çandî yên civakî yên têkildarî parastina nebatan kir. Wî, bi hevkariya hunermend-wênekêş Gul Ertunan Karaaslan re, pêşangeha wênekêşiyê ya bi navê 'Zılgıtın Sesi' kir. Nivîsên wî yên çalakvani û danasînê Rihayê û koçerên Karacadaxê di çapemeniya herêmî û neteweyî de eleqeyek mezin dît.