Seit 25 Jahren sucht Sidik in den Bergen Kurdistans im Nordirak nach einem Schneeleoparden. Einst waren hier viele Leoparden. Sidik glaubt, dass wenn sie zurückkehren sein Volk und seine Heimat überleben werden. Wenn er eines der magischen Wesen filmen kann, wird die Region zum Nationalpark erklärt und die Bomben werden nie wieder fallen. Sidik hat seinen Leoparden immer noch nicht gefunden aber er weigert sich, die Hoffnung aufzugeben.
Sidîq bîst û pênc salên derbas bûyî mezax kiriye di lê gerrîn bo heftiyareke Farsî li çiyayên jînoside-şeqitî yên Kurdistan li bakurê Îraqê. Eger ew bikaribe yek ji van afirîdên cadûyî bikişîne bi fîlmê, devera bifirtone wê wekî parka neteweyî bihêt ragihandin û ew bombe wê careke din nekevin. Sidîq hîn hrftiyars xwe nedîtiye, lê ew dev jê bernade.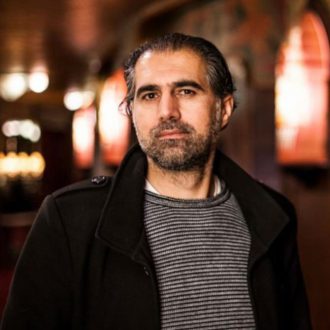 Reber Dosky studied documentary film at the Film Academy in Amsterdam. The Iraqi-born filmmaker, who has lived in the Netherlands for over 20 years, already shot his graduation film in Kurdistan. And although his work can be seen as thoroughly political, it is always the human encounters that take centre stage. Reber Dosky is a director and writer, known for Radio Kobanî (2016), Meryem (2017) and Lokroep (2013).