Rojin muss sich auf die Aufnahmeprüfung für die Universität vorbereiten – eine besondere Herausforderung, da sie seit dem Verschwinden ihres Verlobten mit Depressionen kämpft. Für die junge Kurdin steht mehr als nur ein Studium auf dem Spiel, denn schafft sie es nicht an die Universität, wird ihr Vater sie gegen ihren Willen verheiraten. Shilan, ihre ältere Schwester, merkt wie sehr Rojin dieser Druck zu schaffen macht. Sie selbst ist in ihrer Vergangenheit gegen ihren Willen verheiratet worden und leidet seitdem unter der ihr aufgezwängten Rolle als Hausfrau und Mutter ohne eigene Meinung und Gestaltungsspielraum. Genau deshalb möchte sie alles in ihrer Macht stehende dafür tun, dass ihre kleine Schwester die Prüfung besteht um in Zukunft ein selbstbestimmtes Leben führen zu können. Die Entscheidung der Schwestern, alles für ein freies Leben zu riskieren, reißt die beiden an den Abgrund der Legalität und in breites Netz aus Korruption und Machtspielen – ein Netz, das sich durch alle Teile der kurdischen Gesellschaft zieht.
Rojîn, jinek ciwan a dilşikestî ku piştî dildarê wê wenda dibe dikeve depresyonê, dûvre li çarenûseke digere û xwe ji bo ezmûna ketina zanîngehê amade dike. Ger ew têk biçe, bavê wê wê bizewicêne. Ger ew biserkeve, ew dikare jiyanek azad bijî û ji çarenûsa xwişka xwe ya mezin Şîlan jî dûr bikeve, Şîlan bi dilşadî bi zilamek muhafezekar re zewicî ye û zilam ew kiriye jina malê. Gava ku Şîlan dibîne ku xwişka wê ya biçûk ji bo biserxistina vê xewna xwe têdikoşe, ew bi dilgermî hewl dide ku xuşka wê bi her awayî îmtîhanê derbas bike. Herdu Xuşk ji ber vê biryara xwe di bin zext û zora der û dora xwe dene. Hem li malê hem jî li dibistanê, li tax û kolane zext berdewam dike.Ji ber ku ew dikevin nav tevneke gendeliyê ya mezin ku li hemî beşên civakê dimeşe. Gesellschaft zieht.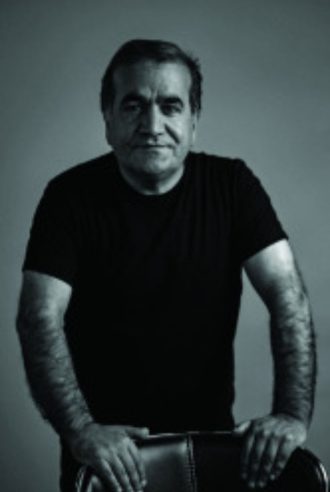 Shawkat Amin Korki wurde 1973 im kurdischen Teil des Iraks geboren. Um bei seiner Familie zu sein, wurde er von der irakischen Miliz gezwungen, in den Iran zu fliehen, wo er bis 1999 blieb. Während seines Aufenthalts im Iran und auch später, nachdem er ins irakische Kurdistan zurückgekehrt war, arbeitete er für das Theater, das Fernsehen und das Kino. Seine Kurzfilme, die er zwischen 1997 und 2005 drehte, wurden an vielen internationalen Festivals gezeigt, gewannen Preise und erhielten grosse Anerkennung. 2002 half er mit bei der Organisation des ersten Kurzfilmfestivals in Arbil. Crossing The Dust, sein erster Spielfilm, wurde 2007 am internationalen Festival in Rotterdam gezeigt.
Shawkat Amin Korki derhêner û hilberînerê kurd e, di sala 1973 de, li Zaxoê li bashûrê kurdistanê de ji dayik bûye. Li bashûrê kurdistanê de dijî û dixebite. Korki di sala 2006-an de bi fîlimê xweyê pêşî ye dirêj CROSSING THE DUST naskirinek navneteweyî bi dest xist. MEMORIES ON STONE (2014) heya niha serkeftina herî mezin ye Korki bû, ji ber sedema ketina Oscarê ya fermî bû.