A refuge man and a woman with a baby came out of sea. The baby is dead, mom is crying. We see the scene as a movie. Film crew finish all the stuff and start to go away by laughing. The real refuges start to walk through the sea.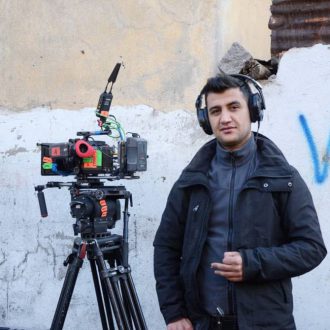 Started filmmaking from 2013 and also graduated in Cinema in Van university. He made some short films.
Di sala 1996 an de li Kurdistana Rojhilat ji dayik bûye. Ew mamosteyê îngilîzî ye û di heman demê de fîlimçêkerîye jî dike.